When it comes to home security, a lot of factors emerge like budget, features, durability, functionality and if the system is wired or wireless. The working of a wireless alarm systems is based on a battery powered transmitter which is quite different from the wired systems as they use electricity as a power source. Wireless alarm systems are easier to install and are cost effective as there are no wirings that has to be done. In wireless systems, the reliability of the system entirely depends on the battery so it is always advised to get the batteries checked once in a month which would make sure that the alarm functions properly at the time of an emergency.
Wireless repeaters are also used along with the system where the distance between the detector and the control panel is more and the repeaters ensure that the signal is received the control panel.
Prime features of a wireless alarm system: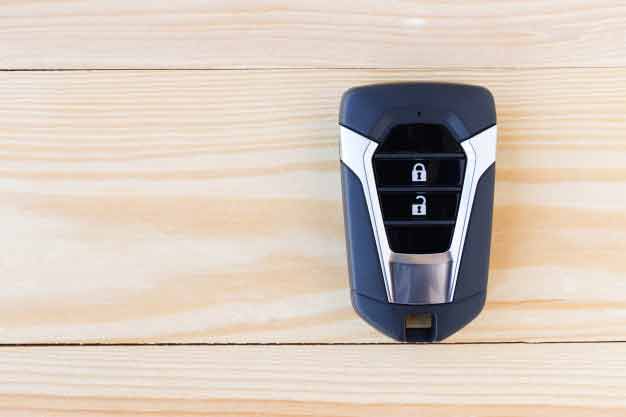 Wireless alarm system are also used in conjunction with wired systems to have the benefit of both and getting over more control, as in cases where one power source goes away, the other could be used as a backup. Moreover, such systems also help in conditions where the internet cable is disconnected.
Types of Wireless Alarms:
Wireless motion sensor alarm is a system that detects the motion of objects and people. It consists of motion sensors which have inbuilt radio transmitter and it sends signal to the receiver unit which activates the siren generating a loud sound. The wireless alarm also consists of an indicator unit to display which particular motion detector got triggered. A remote controller comes along the device, which can be used to deactivate the motion sensor alarm system when not in use.
The motion sensors should always be placed at various points to provide accurate detection and please keep in mind about the various entry points in your house, House ceilings is one of the perfect places to install a motion detector, however, you may also install it on walls or just keep it on a table.
The siren should be placed at a good location so that it can be heard outside your house and by your neighbors. The siren is loud enough to be audible up to 100 meters.
While at house, the system remains deactivate but make sure you activate the alarm system before leaving the house.
Some of the features of wireless motion sensor alarm: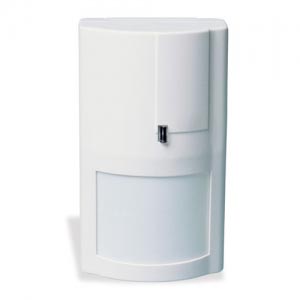 Wireless Door / Window Sensor
The wireless door / window sensor triggers the alarm by wirelessly sending the signal to the alarm system, when a door or window is opened. The wireless sensor can also show the current status of the door/window. When at home, the alarm will remain deactivated, but make sure to activate the alarm before leaving home so that you are alerted if a window or door is open or in case of an intrusion.
The wireless door / window sensor can be placed on all exterior doors and windows and specially the ones which are at the ground level. These sensors also prove helpful if you have small children.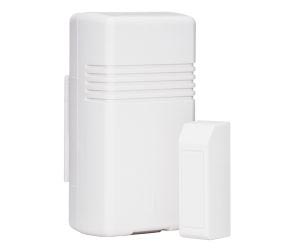 Some of the features of the Wireless Door/ Window Sensor Alarm:
Wireless Glass Break Sensor
A glass break sensor activates the alarm system when a glass pane is shattered or broken. These sensors use a microphone which monitors any sound or vibration coming from the glass and if the vibrations exceed the set threshold, the alarm system gets activated.
These sensors are best to be used on glass doors and windows or commercial stores which have a glass front. It is an extra layer of protection for your home and can scare off an intruder easily. Depending on the size of the room, one glass break sensor can also cover all the glass doors and windows.
Some of the features of the Wireless Glass Break Sensor Alarm: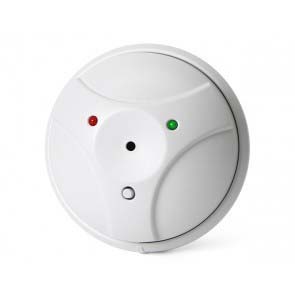 A Wireless security camera is used record and transmit a video and audio signal to a wireless receiver and they are battery powered. Some wireless cameras also have a micro SD card slot to stores the recordings. Such systems do not need an extra cost for installation and is extremely easy to connect and get running.
The wireless camera is not only a great device to keep an eye on your home when you are away, but it can also keep an eye on your kids and pets. Moreover, it could also be used as a baby monitor. These cameras can be installed anywhere, that is, indoor and outdoor and you can access live footage or past footage at anytime via an app.
Some of the features of the Wireless CCTV camera:
The wireless smoke detector comprises of smoke and heat detectors which gets activated at times of smoke or fire, devices like siren, flash lights or voice evacuation message are used to alert people. Fire is considered to be a greater threat as it can not only destroy your valuables and house but can also hurt your loved ones.
The smoke detectors which are used at home, normally have an inbuilt audio and visual device which sounds the alarm loud enough to be heard up to 100 meters. Commercial security devices normally send a signal to a fire alarm control panel as part of a fire alarm system.
Some of the features of the Wireless Smoke Detectors: