CCTV cameras are being widely used for business, commercial and industrial requirements. Because of the advancement in technology, security cameras have become much more advanced with new features and easy installation. They have also become affordable and can be installed in any store or small/medium businesses. Whether you have a single store or an office, security cameras have proved to be an effective tool to control crime and theft.
If you are the owner of a retail store then installation of security cameras can give you a lot of control on your business. It is a great prevention tool for shoplifters and for employee theft and can also help in improving employee and customer safety. In case of a burglary at your outlet, the CCTV footage can help you get your stolen goods back and catch hold of the burglar. Moreover, it can also help you in saving insurance premium. Theft and vandalism claims a lot of lives and cost every year, and all of this can be minimized by the use of CCTV cameras.
Earlier these systems were used just to control crimes but nowadays CCTV cameras are also being used for utility and management purposes as well. In offices, CCTV can give you a lot of control and insight about what other things are happening in the office. These security systems also provide a safe work environment in offices and can help in increasing the efficiency and productivity of employees. High resolution bullet cameras are available which are perfect to be installed in long corridors of offices and stairs so that you get a clear recording of the people passing by. Circular or dome CCTV cameras can be installed in cabins and conference rooms which are ideal to record a clear high definition video of the room.
These systems are now recognized for both security and evidence purposes in a business. In industries and factories, CCTV cameras can record any accidents or mis-happenings and can be used as an evidence of insurance and claim purposes. These systems are also being used in other sections like health, education, etc. When combined with other security systems, you get a full fledged security for you business. Not in in offices and retail stores, there are a lot of other commercial applications of CCTV cameras. These systems can be installed in vehicles like caravans, boats and trucks and other transit vehicles. A high storage digital video recorder can be connected to the camera system to store the recorded footage.
Some of the greatest advantages of installing security cameras at outlets/stores are pointed below: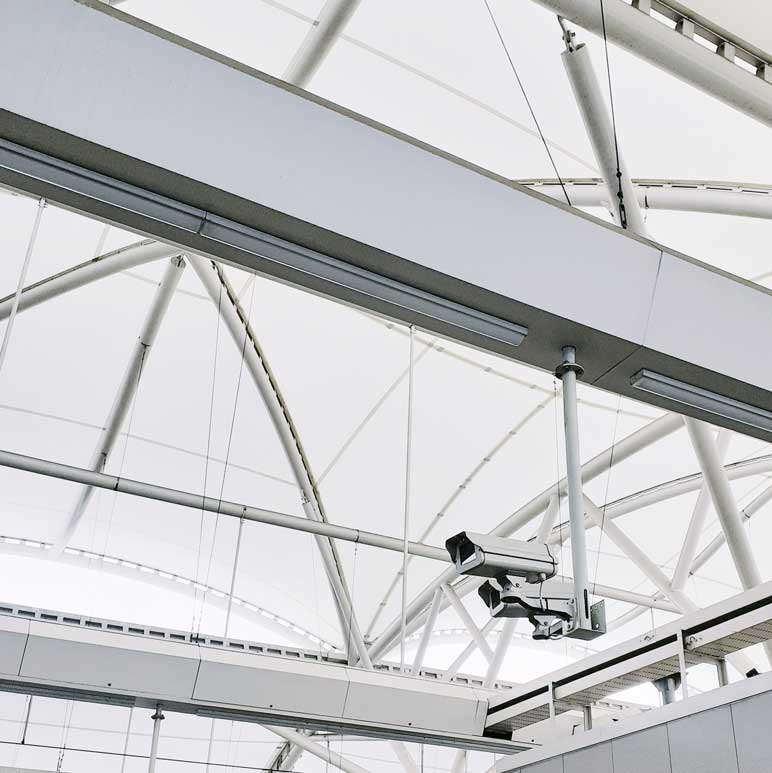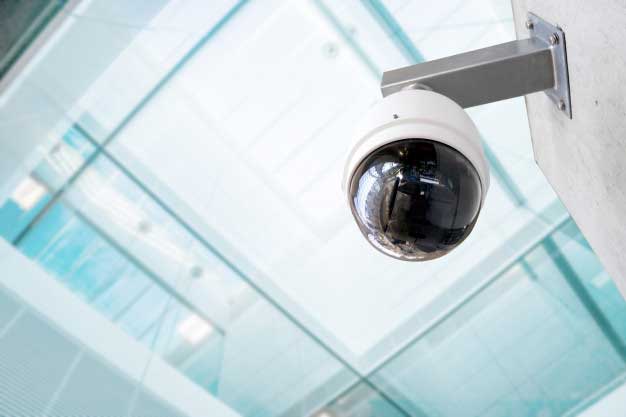 Some of the greatest advantages of installing security cameras at offices/factories are pointed below:
Advantages of installing CCTV cameras with AlAlarms: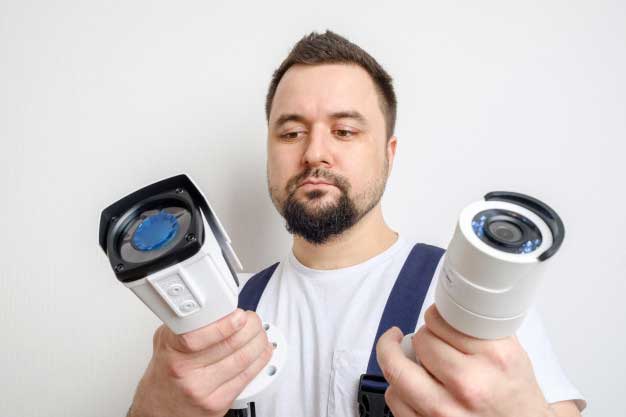 Due to the advancement in technology and greater demand, installation of CCTV security cameras has become more simple and affordable not only in offices but also at homes. The AlAlarms Team can help you install both new security systems and/or upgrade your old ones. Our expert team has a good experience in installing security cameras in Sydney, New South Wales and would design a perfect home security solution specifically for you.