If you want to enhance the protection of your house or your office, installing CCTV cameras is one of the best initiatives that you can take. Be it your home or your office, these cameras will give you the authority to monitor them whenever you want. In this way, you can not only prevent crimes, but you can also use it for gathering evidence when required. So, if you are thinking of conducting CCTV camera installation in Blacktown, you landed in the right place. Here, we will discuss everything that comes with these camera installations. It will help you make the right decision and get the best service providers on the boards. So, here is everything that you need to know:
Advantages of installing CCTV cameras:
Avoid external or internal theft
It is one of the fundamental reasons for which you must install a CCTV camera. These days, the cases of theft and robbery are increasing frighteningly. So, if you are a business owner, it should be one of your responsibilities to protect your business premises. Otherwise, you have to witness some unwanted damages both externally and internally. To be precise, it will protect you from various unwanted issues such as:
Burglary
Employee theft
Irritant neighbours
Thieves
So, for all these reasons, installing a CCTV camera is a must.
Helps to collect evidence
We know that CCTV cameras play a vital role in deterring crimes. However, sometimes security breach happens and we come across theft or burglary. During those times, robbers get caught in the cameras. If you can dig out a bit, you will find numerous footages like those in Google. So, you can understand that during those times, these cameras play a vital role. With its help, you can do numerous things such as:
Lead extractions
Evidence gathering
The video footages will aid you to fathom the criminal's techniques, which you can use as a great insight.
Helps prevent crime
CCTV cameras serve the purpose of crime deterrents. If you have a CCTV camera system at your home or office, you can stop numerous crimes from happening. To be precise, it is the common tendency of the robbers to avoid houses that have CCTV cameras installed. In case, you are running a small business, consider it to be your ideal alternative. The thieves and robbers find these small businesses as their soft targets. Therefore, install these cameras and add an extra layer of protection to your business. They will cover all the vulnerable spots and prevent crimes from happening.
Factors to keep in mind before installing CCTV cameras:
Position of the cameras
Before installing the cameras, you have to fathom the position of their position. You have to make sure that you are installing the cameras in the right position. Otherwise, you will not witness the best results. You should place the cameras in such a way that they must cover the vulnerable areas. Plus, you have to make sure to hide the cameras so that no one can locate their position. Or else, the robbers will find the blind spots and will work according to that.
Testing of the cameras
Next, you have to do a test run on your cameras. It is one of the steps that you must not forget. Testing your cameras will help you to fathom its issues if any. Once you address the problems, you have to fix them as soon as possible. It will help you save a significant amount of time in the future. Also, you will come across fewer hassles if you fix the problems right after the installation.
Check the quality of the image
The image quality of the cameras is one of the significant factors that you have to take into account. For that, you have to consider numerous things. To be specific, you have to fathom your priority. For example, if you want high-quality images and videos such as 780p or 1080p, you have to make sure that you have enough storage space for that. They will require a considerable amount of storage. Similarly, if you don't have much storage space, opting for medium-quality images will be your best choice.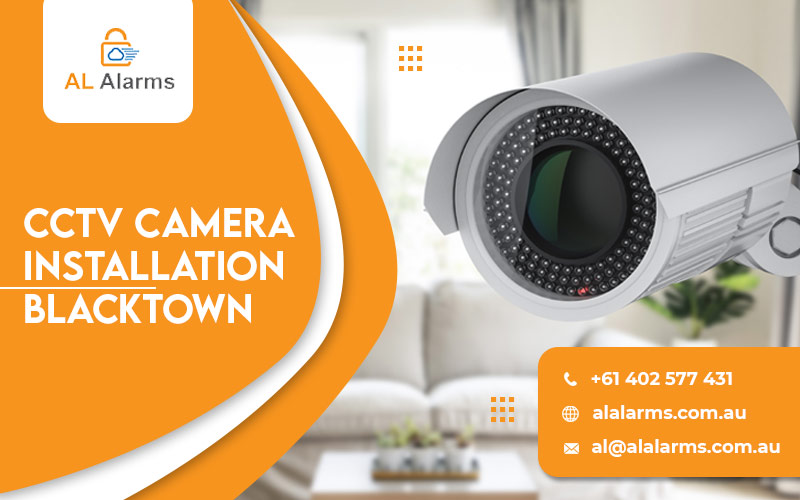 Mistakes to avoid while installing the CCTV cameras
Improper positioning
It is one of the common mistakes that most people make. They place their cameras in the wrong position and it doesn't yield the best results. So, the primary thing that you have to do is to find out the most vulnerable places in your house or your office. Once you do that, you have to place your cameras in such a way that it covers all the sensitive areas. There should be no blind spots as they will allow the burglars to breach security.
Purchasing bad quality cameras
It is another mistake that you have to avoid if you are thinking of installing CCTV cameras. We can understand that you have a limited budget but that doesn't mean you will settle on buying inferior quality cameras. It will not serve your purpose. To be specific, you will end up spending more money on maintenance.
Not buying enough CCTV cameras
Depending on your premise's size, you have to buy the required number of CCTV cameras. In case, if you are buying one or two cameras for your 3 bedroom apartment, it will not help you in any way. It will be equivalent to not buying any cameras. The same goes for your office. So, here you have to apprehend the size of your apartment or your office before buying the cameras. Based on that, you have to choose the number of cameras.
So, here is everything that you need to know about CCTV camera installation. In case, you are searching for someone that can install your CCTV cameras precisely, Al Alarms is your ideal destination. They will also serve your purpose when it comes to antenna Installation in West Mead.